Bush Pegs

™ are i

ndestructable and

will last you A lifetime. Unbendable and unbreakable
We've been using BUSH PEGS™ for over 15 years and have travelled to all parts of this great country. In all our travels we have never seen a fellow nomad using a similar peg. In that time not once has our caravan awning ever been compromised from a BUSH PEG™ dislodging or moving.
The BUSH PEG™ has been tried and tested over many years, we have now refined them and we are ready to share this great product. One of the best features is how easy they are to remove. Check the link and videos below for further info.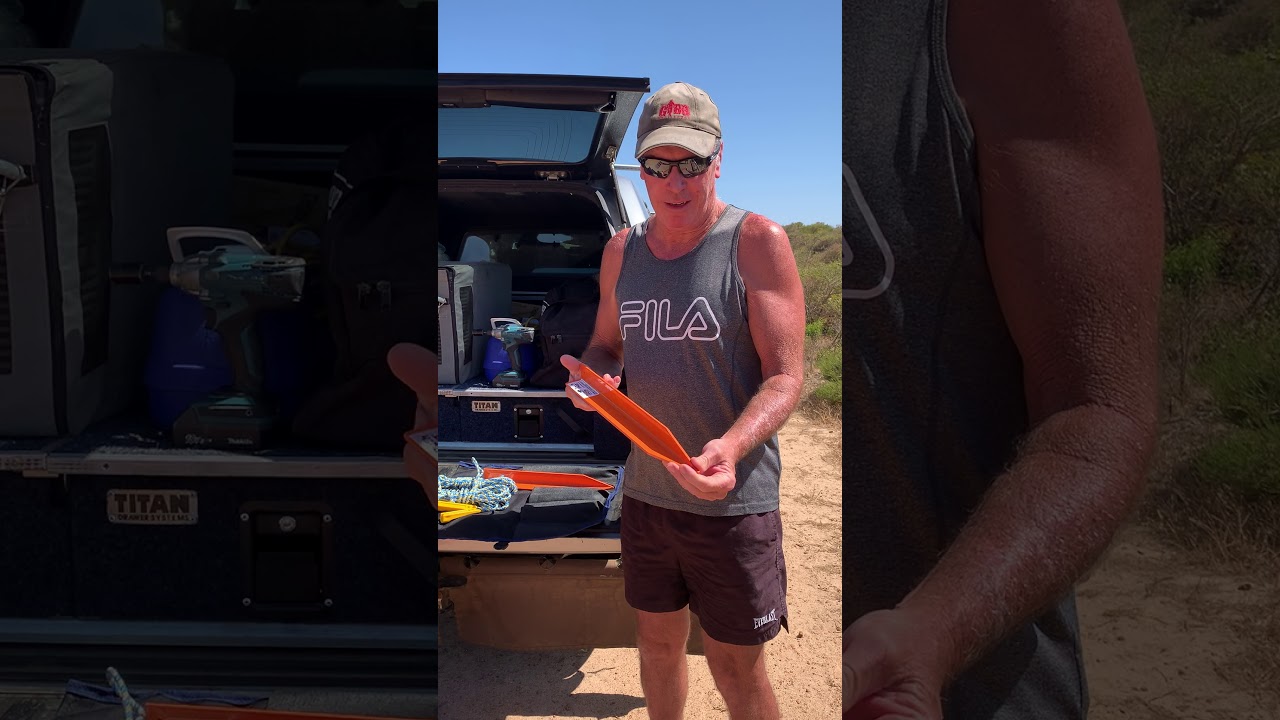 Bush Peg™ Information video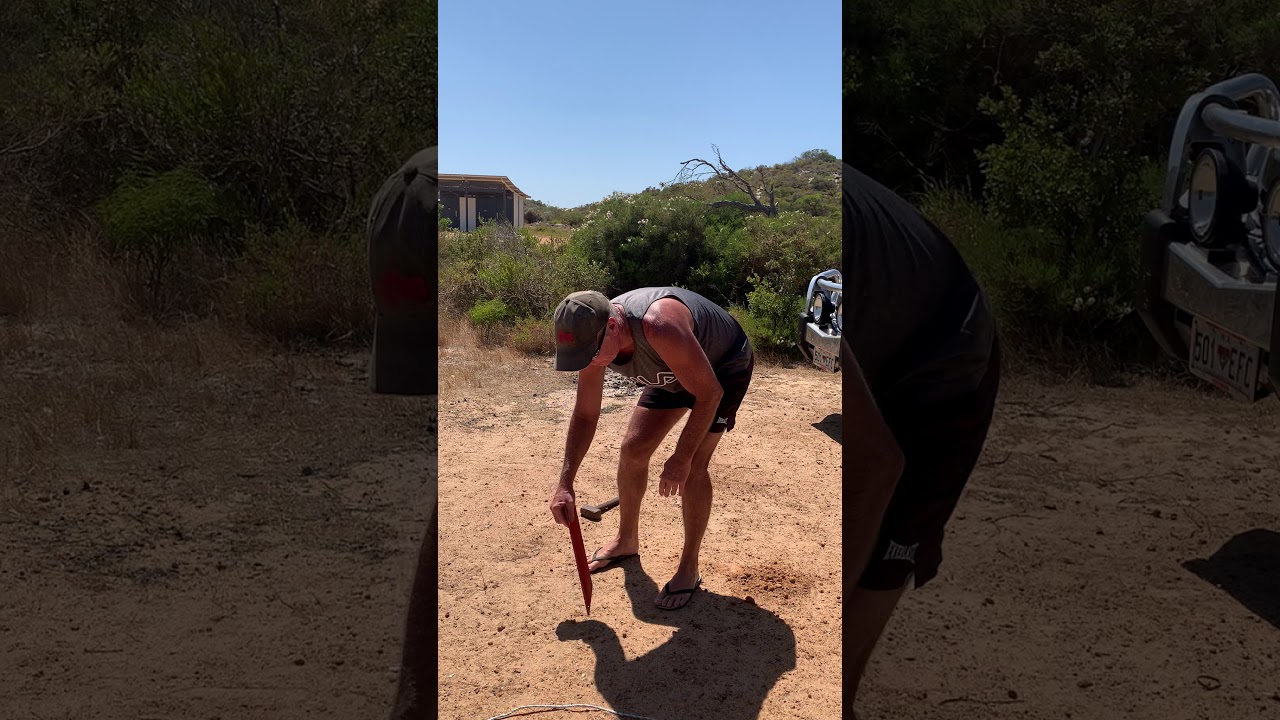 Installation/removal video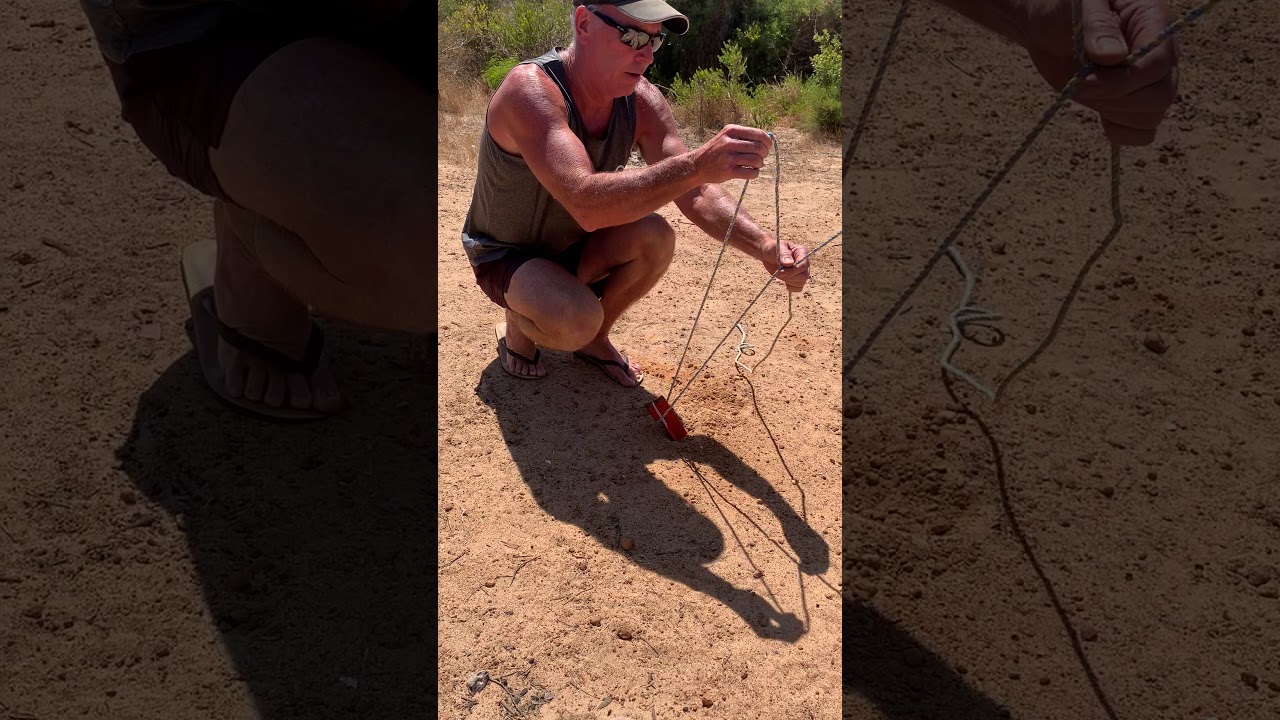 We have decided to market the BUSH PEGS™ here in OZ and give you the benefit of not having to worry about your gear blowing away.
You won't be disappointed with your purchase whether you only purchase a couple of BUSH PEGS™ and use your own tie down gear or grab one of our full kits complete with heavy duty tie down kits which include oversize trace springs, NEW poly straps or our hand spliced guy ropes and heavy duty adjustable slides. We've even produced full kits with roll up pouches, see below.
The weather is unpredictable, sudden wind gusts can decimate your awning, tent or camp. Don't take risks, secure your gear properly with a BUSH PEG™.
Bush Peg Kits with storage roll
New Kit with custom awning straps
This NEW Bush Peg kit is the ultimate awning tie down device. Be assured your awning is staying put with with the most heavy duty RV specific tie down kit on the market.
After extensive testing of our new Bush Peg Awning Pull Down Straps we have now released this new awesome tie down kit. We have taken on board that some travellers out there don't like tying knots! These NEW awning straps are specificially designed to accommodate our Bush Pegs, they are also custom made to suit RV awnings. No more knot tying or worrying if your adjustable slide or dodgy knot has become loose. The straps are made in WA from 25mm heavy duty polyester webbing with a massive one tonne load rating and the cam buckle is high quality and holds super tight.
As with our rope kits you can set up our new Bush Peg kit with pull down straps any way you like, with or without a trace spring. You can even use "S" hooks or carabiners if you like. The process is very simple and your awning is secured. No knots and no adjustable slides that can move or come loose.
Here at Bush Chook RV & leisure we've designed an awesome roll up storage pouch so you can stow all of your tie down gear in the one spot. As a special treat we've got a great introductory special for the 2 buy sets starting from $74.95.
Bush peg set with guy rope
Full Bush peg rope set with storage roll
The BUSH PEG™ is the most heavy duty RV and camping peg available in today's market. No special tools are required, no rattle guns or drills here. Just belt them in the old fashioned way! Okay you'll need a decent hammer! Bush Pegs™ are extremely easy to remove. Super strong the BUSH PEG™ will last you a lifetime.
Made from mega thick 5mm x 40 x 40mm Aussie steel and measuring a whopping 400mm long, the BUSH PEGS™ are manufactured in Western Australia. The BUSH PEG™ is the strongest peg available in today's RV & camping market. With our fully welded Knobhead and a super sharp 30° vertex, the BUSH PEG™ will penetrate any ground and has brilliant ground holding ability. The super sharp point maybe be a pain to cut and expensive to manufacture but it will penetrate just about anything.
We have also introduced the ultimate tie down package with a set of 4 Bush Pegs™ (below) and all the accessories are included.
Once installed into firm ground they don't even require a trace spring and guy ropes can be tied tight. Usually two BUSH PEGS™ installed will be enough to sufficiently hold down your RV awning.
BUSH PEGS™ are 400mm long and made from mega thick 5mm Aussie steel and will last you a lifetime
Missy the BUSH PEG™ mascot
1) Made from Aussie steel and manufactured here in Australia.
2) The most heavy duty steel peg for RV & Camping on the market.
3) Super pointy 30° vertex end point for hard ground penetration.
4) Sharp edges removed to avoid rope fraying at tie down point (if not using a trace spring).
5) Won't bend or break.
6) Brilliant ground holding ability.
7) No special tools required like impact guns or drills.
8) Clever impact zone Knobhead that will last for years of hammering.
9) Simple tie off design where guy ropes can be pulled tight.
10) Ideal for RV awnings, tarpaulins and tents.
11) Heavy duty trace springs can be fitted if required.
12) Finished in bright orange so you won't break your toe on it!
13) Unbelievably easy to remove.
To compliment the Bush Pegs™ our heavy duty guy rope kits including hardcore trace springs and hand spliced guy ropes will ensure your gear is tied down properly.
Bush Pegs™ are made from super tough 5mm thick 40x40 Aussie steel and are a whopping 400mm long. These orange monsters won't move once they're belted in, but the beauty of BUSH PEGS™ is the ease at which they can be removed. (See our installation/removal instructions)
Tie off your guy ropes with or without a trace spring, either way the BUSH PEGS™ won't move. BUSH PEGS™ have such a strong ground holding ability they can even be tied with a super tight Truckies knot, your gear is going nowhere!
This set up with an adjustable slide is the most common within the RV industry. Although we have thoroughly tested the New Age Polymer slide which has remained solid, you should always check rope tensions as some adjustable slides may work loose in windy conditions
We know that your BUSH PEGS™ will keep your gear safe and secure. Yeah we know they're not the cheapest peg out there and we could produce them offshore for less but that ain't happening! Aussie made, Aussie proud. Maybe we'll see you on the road, we'd love to catch up and we are always open to hearing your feedback on our BUSH PEGS™. Plus of course share a cold can of Bush Chook at happy hour!
Cheers & Safe travels