Take the stress out of levelling your RV or Campervan
Yep you got it, FREE FREIGHT to anywhere in OZ for our Savvy Levels.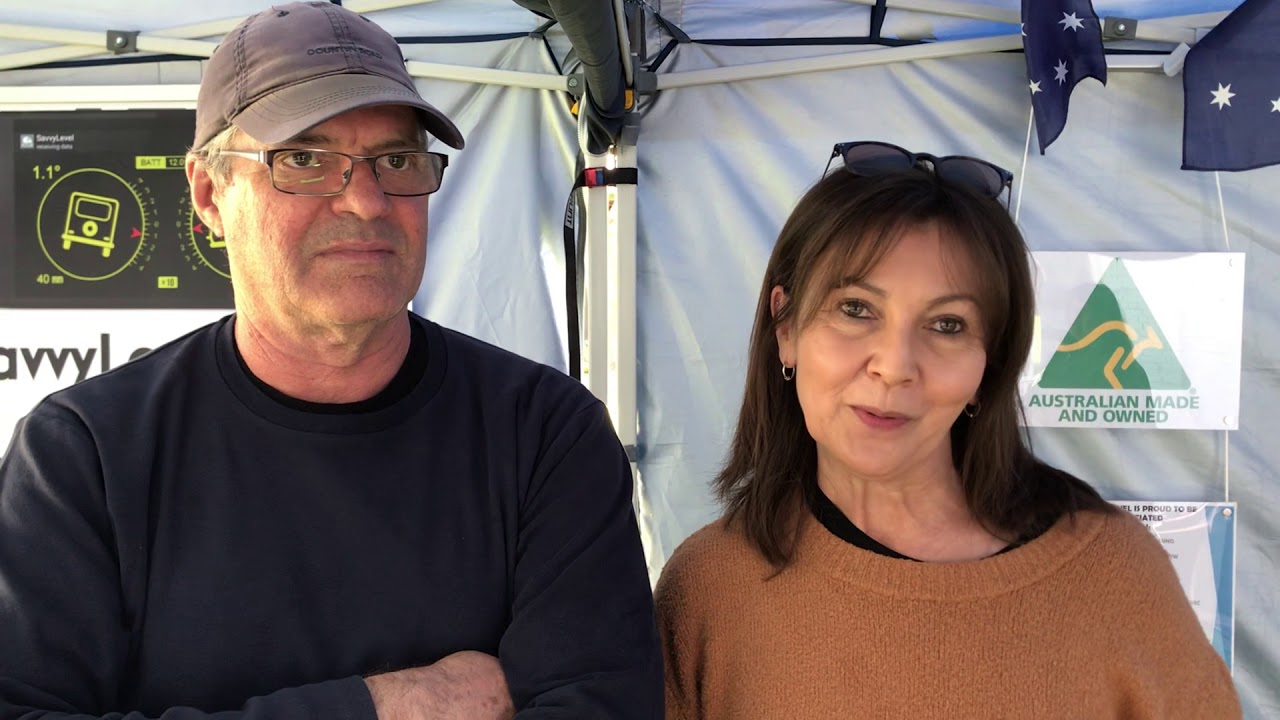 SavvyLevel Is A High Precision Remote Integrated Inclination Reporting System
Savvylevel: the integrated inclination system comprises:
A hardware device mounted in a vehicle or van, AND A SMART phone or tablet application
The SavvyLevel app and the SavvyLevel unit communicates seamlessly to show diagrammatically the level that the user wishes to obtain for best use in their RV. SavvyLevel then allows the user to maintain their individual level from then on - showing the individual users level on their SMART device.
The information is provided to the user in a user friendly visual and numerical display. Included in that display is a compass bearing, night and day mode and a zoom feature (x10) allowing for extraordinary clarity when precision levelling.
Free Freight anywhere in OZ for SavvyLevel
Awning Strap buddy $9.99 Free freight
• The Navigator Strap Buddy neatly stows away your awning pull strap. No more flapping in the breeze.
Save over 25% on Bush Pegs
With roll up storage pouch Made right here in WA
Bush Peg without storage pouch
Maybe we'll see you on the road, we'd love to catch up and we are always open to hearing your feedback on any our products. Plus of course share a cold can of Bush Chook at happy hour!
Cheers & Safe travels